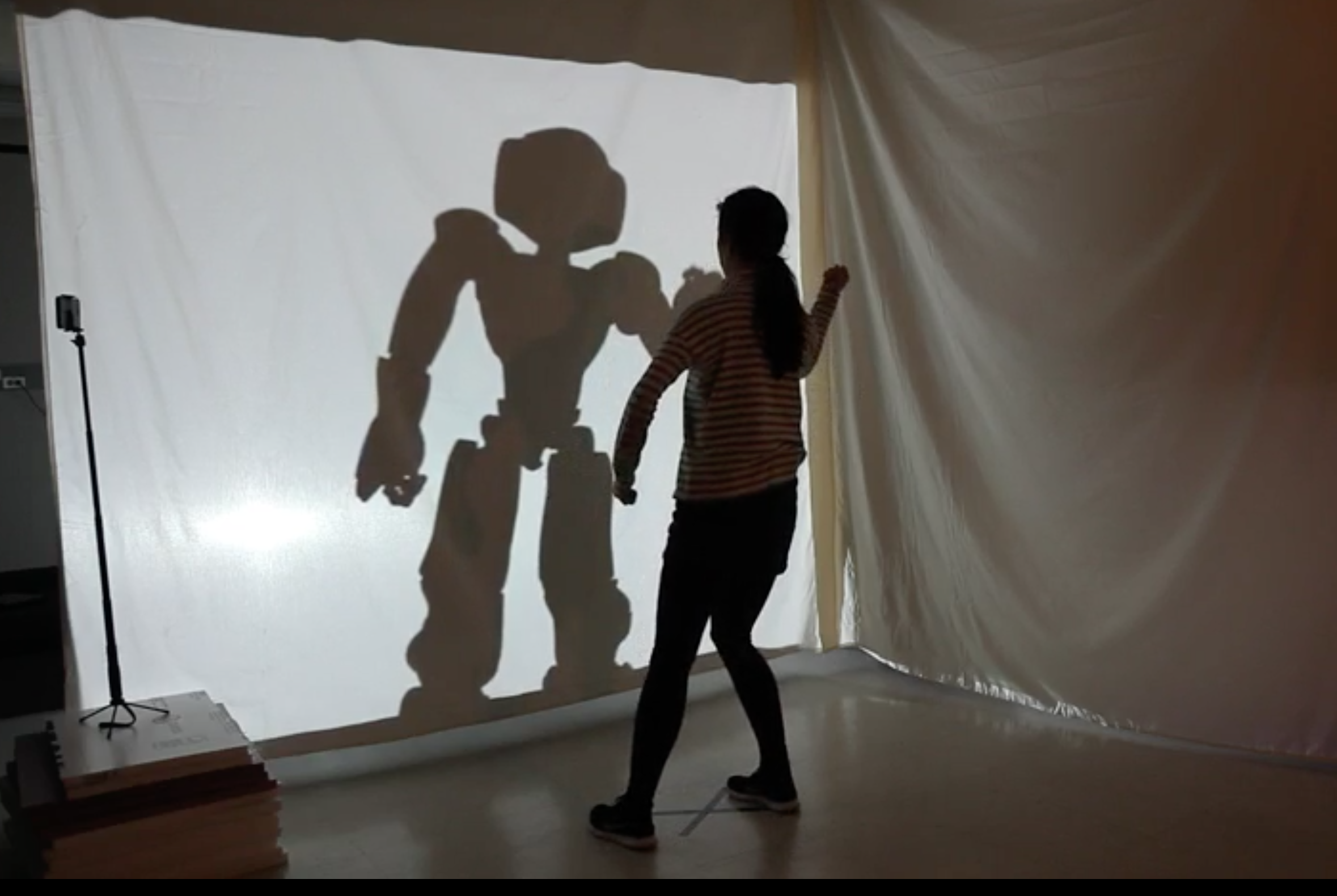 time to compile
Amy LaViers, Assistant Professor of Mechnical Engineering at the University of Illinois, Urbana Champaign, invited Catie to be an Artist-in-Residence at her Robotics, Automation, and Dance (RAD) Lab in 2017. Their collaboration has resulted in an artistic work-in-progress, currently titled Time to Compile , as well as research on human robot interaction and entrepreneurial exploration regarding affective, expressive modifications to robots. Catie is now a Research Technician in the RAD Lab as a result of this collaboration.
We live in a world where people exist side by side even when separated by 1000s of miles and a time when data of human individuals is constantly being captured, influencing later unanticipated situations with unknown agents. Today there are more devices than humans connected to the internet. "Time to Compile" (as an artistic piece) is an embodied analog for this Internet of Things where audience members can make sense of this new "place" and this "time".
The mood of the piece is distant and remote yet sparkly and intriguing. Soft elements like sheets, sex, and skin are used to contrast the hard lines of robots, virtual avatars, and transistors. Active, mobile lighting elements cast shadows of both human and robot performers, delineating another world on stage.
Catie created the narrative, structure, and overall design of the piece. She programmed the various robots' movement sequences, dialogue, and responsive patterns in Choreographe and MATLAB/ROS. She wrote the human dialogue and choreographed the human movement. She co-programmed the technical aspects of the interactive installation with graduate student Ishaan Pakrasi and undergraduate student Novoneel Chakraborty. She filmed and edited each video.
Publications resulting from this work are linked below.
MDPI Journal Paper: Choreographic and Somatic Methods for the Development of Expressive Robotic Systems
Biennial Symposium Conference Paper: Time to Compile: An Interactive Art Installation
timetocompile.com
radlab.mechse.illinois.edu
gaynor minden youtube & website
Gaynor Minden, Inc., is a New York City-based retailer of patented pointe shoes and dance apparel. Their flagship pointe shoe product is the first contemporary innovation of the pointe shoe. Gaynor Minden shoes are worn in 85 countries by over 200 professional ballet companies.
Catie joined Gaynor Minden as the Digital Expert in 2016. Her responsibilities include managing the full ecommerce website redesign, three new pages are shown above. Sales on the website have doubled in the six months since launch. She works with the developers, marketing team, and executive team to design, oversee, and measure the resulting changes.
Catie's additional responsibilities include statistical analysis of digital marketing properties, selecting API add-ons, filming and editing YouTube content, social media strategy, and direct to consumer sales strategy.
She reads digital trade publications and web design literature to determine optimal digital marketing plans. She uses tools like Wordpress, Google Analytics, Google AdWords, HTML, Adobe InDesign, and Adobe Premiere throughout her work. Her digital programming goals for the website include informational simplicity and emotional references to live dance. The online identity should reflect the larger brand identity of innovation as well as celebration of ballet history.
film & PHOTOGRAPHY
Catie began taking photographs at the age of 15. Her photography has appeared in Variety Magazine, Contrast Magazine, and on the TV show Nashville.
She co-directed a short musical film with original score by Cameron Scoggins. She is also currently editing her feature-length documentary about Cuban dancers, "Near Incarnations". A work sample is below.
Work sample
Password: incarnations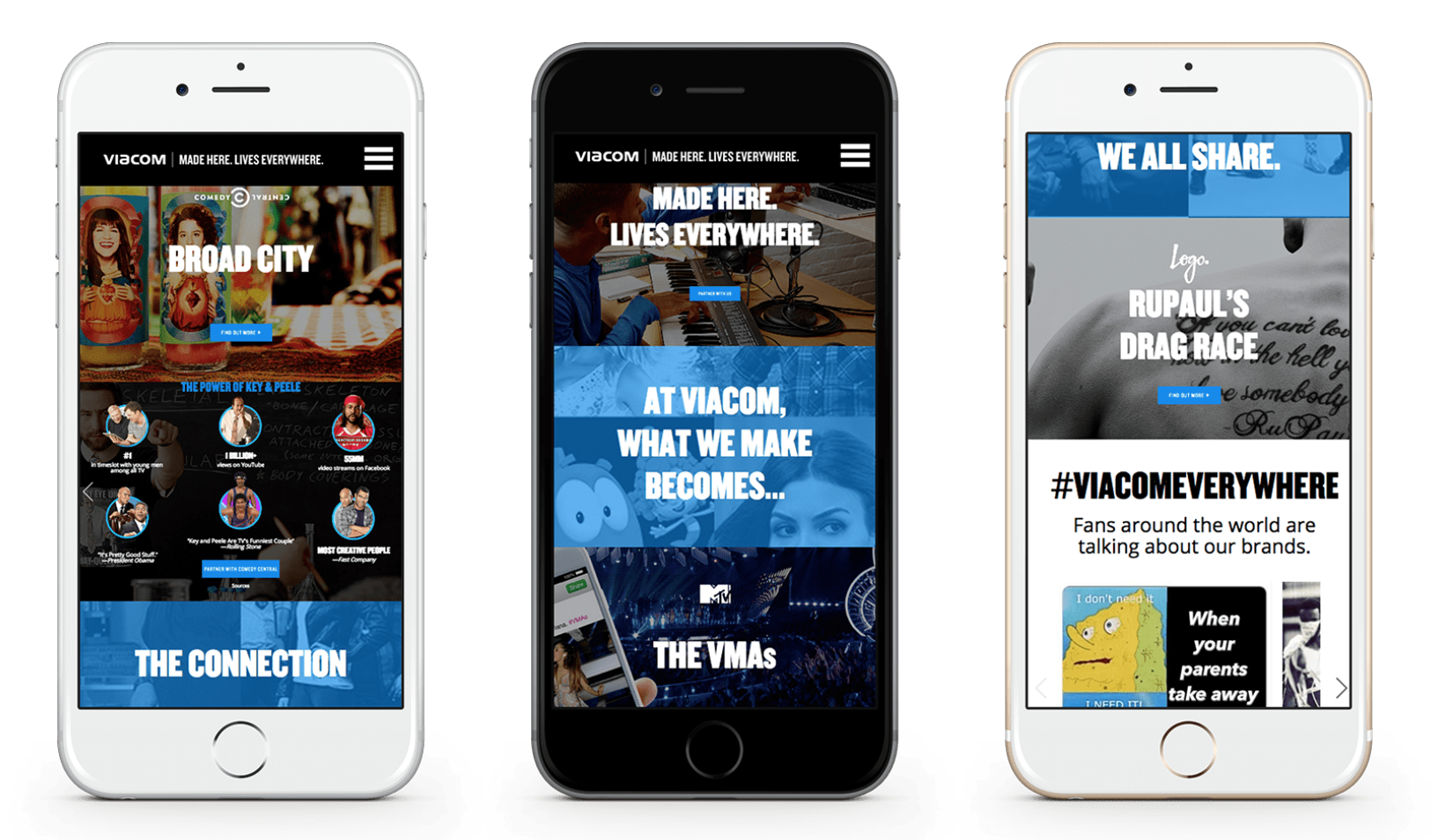 COLOR + INFORMATION
Color + Information (C+I) is a digital design agency based in Greenpoint, Brooklyn. C+I offers brand creation, web design, video production, mobile application development, and traditional graphic design services. C+I specializes in the beauty and luxury industries.
Catie was the Vice President of Color + Information for two years. She Oversaw day to day operations across the entire company, including product management tasks, creative direction, client pitches, budgeting, hiring, and internal operations. While there, she improved company revenue by 150% in two years and broadly expanded their list of services.
Under her tenure, C+I completed 100-200 projects per year for clients from Viacom to L'Oreal. She utilized tools like Adobe InDesign, Adobe Premiere, Wordpress, JavaScript, Basecamp, Excel, and Google Analytics.
colorandinformation.com
GLOAMING
Catie choreographed Gloaming and edited the sound score with music by Jonny Greenwood. The piece premiered at the Philadelphia Fringe Festival before being shown at National Choreography Month and Four for 4, an evening of performances at the Tank NYC that was fully curated by Catie. She collaborated with illustrator Milan DelVecchio on the costumes.
BYZANTIUM, SENTIENT
Byzantium was a piece created by Catie and performed at the Philadelphia Fringe Festival, Brooklyn Dance Festival, and the Pearl at the Actor's Fund Arts Center. Catie created the choreography and composed the sound score, which included recordings from friends and family members reading the W.B. Yates poem, "Sailing to Byzantium".